In the last two academic years (2017-2018 and 2018-2019), Knaphill Schools PTA has raised over £47,000 to fund projects at our schools. This includes:
New Lower School Library:
£8,760 was spent on the refurbishment of the Lower School library and a fantastic new selection of books. The result is a wonderful woodland themed area where children can explore, enjoy and read these new books:
School Trips:
The PTA often makes contributions towards the cost of school trips, to help make these more affordable and accessible to all pupils. In 2018-2019, £1,200 was donated to subsidise the cost of trips for pupils at the Lower School.
Chrome Books and iPads:
Thanks to the wonderful amount of money we raise we can help the schools update their computing equipment. In 2017-2018, the Junior School received £5,393 to purchase much needed new Chrome Books and iPads.
Outside Play Areas:
Outside play equipment and areas are such a valuable resource for Early Years learning. In 2017-2018, £3,866 was donated to cover the cost of play equipment and Early Years outside area to give our youngest pupils an exciting area to play and learn in outdoors.
Wooden Enclave:
In 2018-2019, the PTA donated £723 to help with the upkeep of the wooden enclave, which is used for Forest School and outdoor learning. The PTA also contributes towards the cost of the Eco Garden at the Junior School, with £94 donated in 2017-2018. We also help maintain these areas during the monthly Green Afternoons.
Junior School Playground:
In 2019, the PTA donated £5,820 for new benches and new raised planters in the Junior School playground to improve this area for pupils.
Books:
Books are obviously essential to our children's learning but constantly need to be refreshed, updated and replaced. In 2020, the PTA donated £1,098 for new Oxford Reading Tree books which have arrived and are now being enjoyed by pupils.
Defibrillators:
In 2019, a team of 50 parents, staff and pupils took part in the Surrey Half Marathon event to raise money to purchase two defibrillators for our schools. The defibrillators have now been purchased for £780, with a further £500 set aside for maintenance over the next 5 years. We are currently deciding how best to spend the rest of the money raised at this event!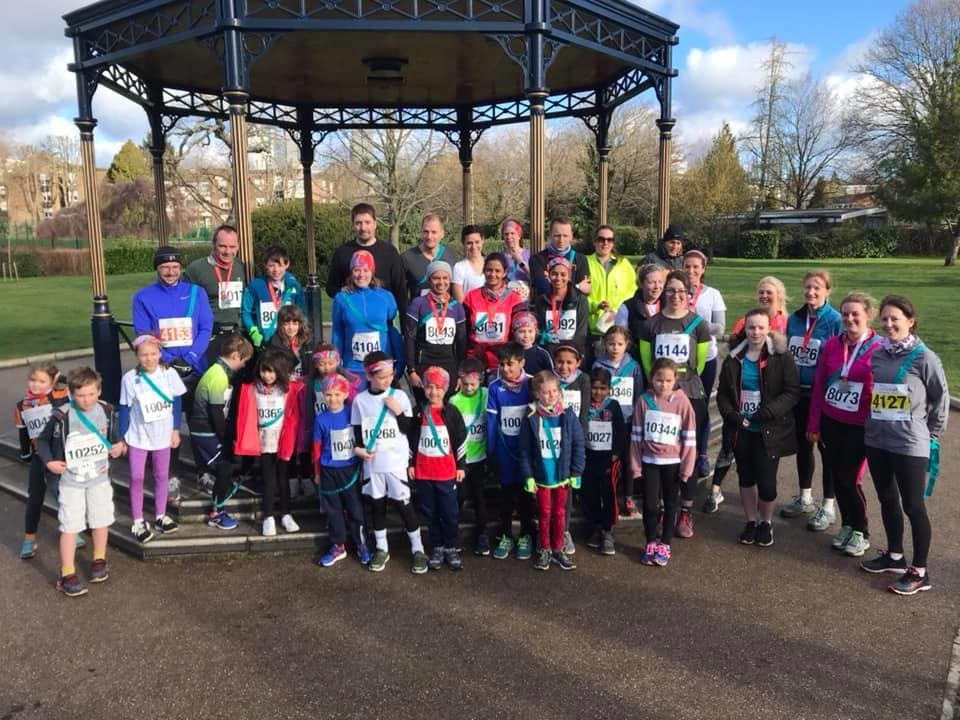 Maths and English Outside Area:
In 2019-2020, the PTA donated £6,050 for the Maths and English outside area.
Future Projects…
We have set aside £14,500 for new shaded areas at the Junior School, so children have protection from the heat and sun whilst studying and playing outside. This money also includes the cost of a new outside art area. Designs and planning permission are currently being worked and £512 has been spent (in October 2020) on this to date.
If you have any ideas on how PTA money could be spent, please do get in touch as we would love to hear your ideas!