Welcome to the online home of Knaphill Schools Parent Teacher Association (PTA). On this website you can find information about who we are, what we do and how you can get involved.
After an eventful year, we thought it was time for a new logo – we hope you love this as much as we do! Rainbows are a symbol of hope – "a promise of sunshine after rain" – and the rainbow became a symbol of appreciation for our keyworkers in 2020 as they kept our country running. For our teachers, our keyworker families and all our children who have kept us going and smiling – thank you, we are so grateful for you all. And maybe we will get lucky and find a pot of gold at the end of the rainbow for our schools too!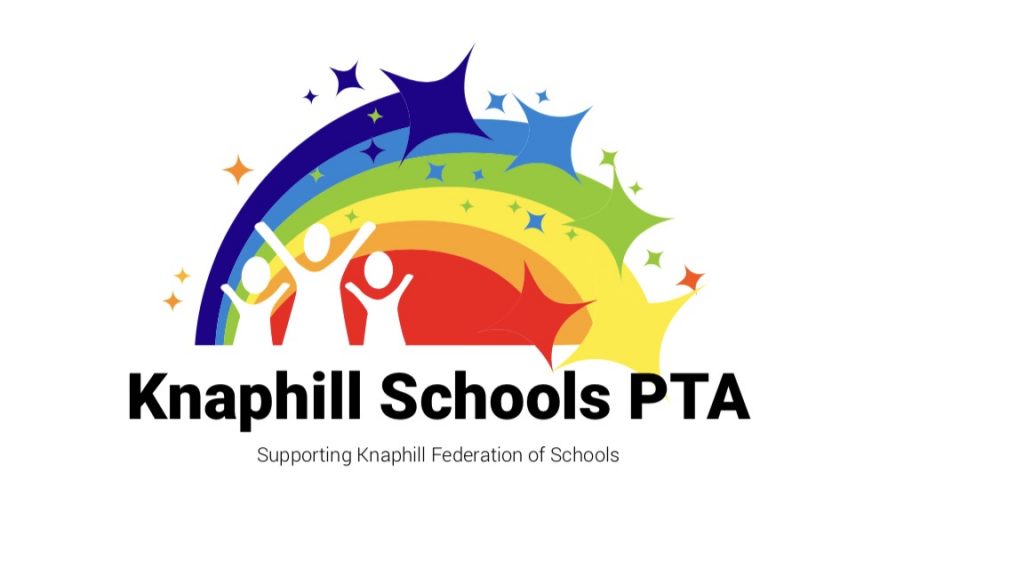 Covid-19 has had a huge impact on our work and fundraising. But in 2019-2020 we managed to raise the following before lockdown:
Spooky Cake Sale: £365.40
Christmas Fair: £5,076.79
Christmas cards: £538.93
Bag2school (December): £116
Pantomime tickets: £594.00
Donations from parents: £300.98
Valentine's Cake Sale: £524.83
Surrey Half Marathon: £1,881.10
Amazon Smile: £32.96
EasyFundraising: £16.11
Second Hand Uniform: £335.30
Recycling (crisp packets / ink cartridges): £341.00
Holly Phillips Photography (lockdown photos donation): £94.50
Kim Blondell Photography (lockdown photos donation): £421.50
Bag2School (July): £224.00
Our total for the Summer term is £1,164.01 – despite not being able to hold any events! And our total for 2019-2020 is £10,865.71.
Since lockdown, we have halted our live event programme but have been working in other ways to support our schools and local community:
A pack of 100 laminator sheets, which we would normally use to make signs for events, was donated to Gordons School for their DT department to make face masks for NHS and care staff: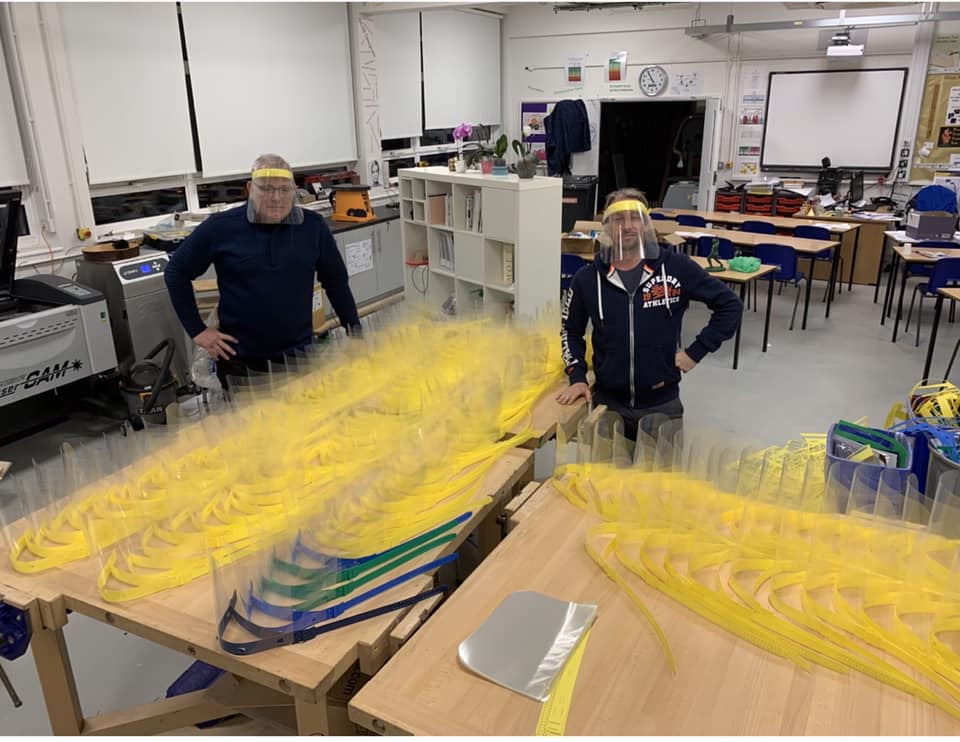 Our Easter Egg hunt around the village was sadly cut short but we ensured all participants received their eggs. In addition to this, 65 Easter eggs were donated to Woking Foodbank and 25 Easter eggs were given to the school for key worker / vulnerable pupils and staff who were in school over the Easter holidays: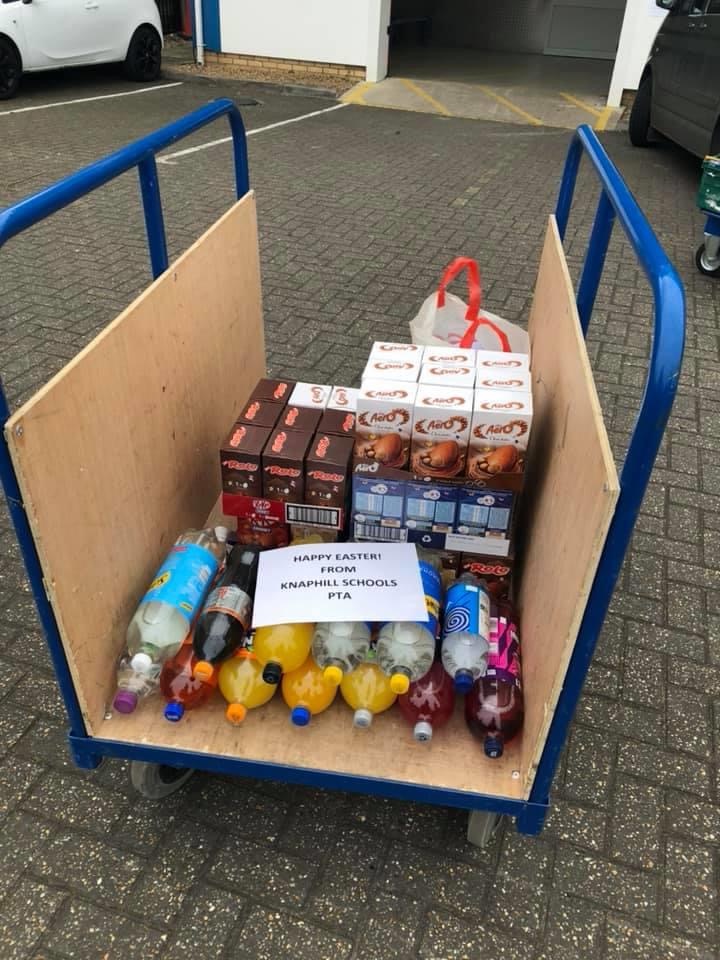 We also cleared out our event store and 13 bottles of soft drinks were also donated to Woking Foodbank. Coffee, hot chocolate and cans of soft drinks were donated to the staff room at school. Sweets were also donated to the school to share out on children's birthdays.
We also worked with the team at Knaphill Community Fridge to donate spare loo rolls and packets of crisps.
Our Class Reps have booked 'Lockdown Class Photos' with Kim Blondell Photography. 10% of the total cost of these photos will be donated to the PTA.
We are continuing our recycling collections, turning crisp packets and ink cartridges into cash, and we are also raising money through online shopping cashback.